"My temple is the swamp… When I would recreate myself, I seek the darkest wood, the thickest and most impenetrable and to the citizen, most dismal, swamp. I enter a swamp as a sacred place, a sanctum sanctorum… I seemed to have reached a new world, so wild a place…far away from human society." - Henry David Thoreau
The swamplands of the southern United States are a stark contrast to may other landscapes of this country. With a charm all their own, their subtle beauty is unmistakeable with the proper vision. Autumn is a particularly special time for these areas, with centuries-old cypress trees dressed in fall color, emerging from the mist on the cooler mornings.
This is the land I grew up in. I am comfortable here. Its not easy, though. Kayaking for an hour before sunrise, the eyes of alligators around me glowing from the light of my headlamp, and standing stomach deep in these murky waters wondering what's below are just a few of the reasons most photographers would rather stay at home. But it is such a peaceful place. Especially when blessed with calm water on a misty morning, these landscapes are as rewarding as any mountain I've ever seen.
This newest edition to our
Nature and Landscape
portfolio features some of the most unique swamp photography you will ever see. Magical light and color that brings a largely disregarded landscape to life, with suggestion and meaning comparable to some of the most breathtaking vistas anywhere.
The photographs in this gallery were taken over the last two years, most of them newly released. I hope you enjoy.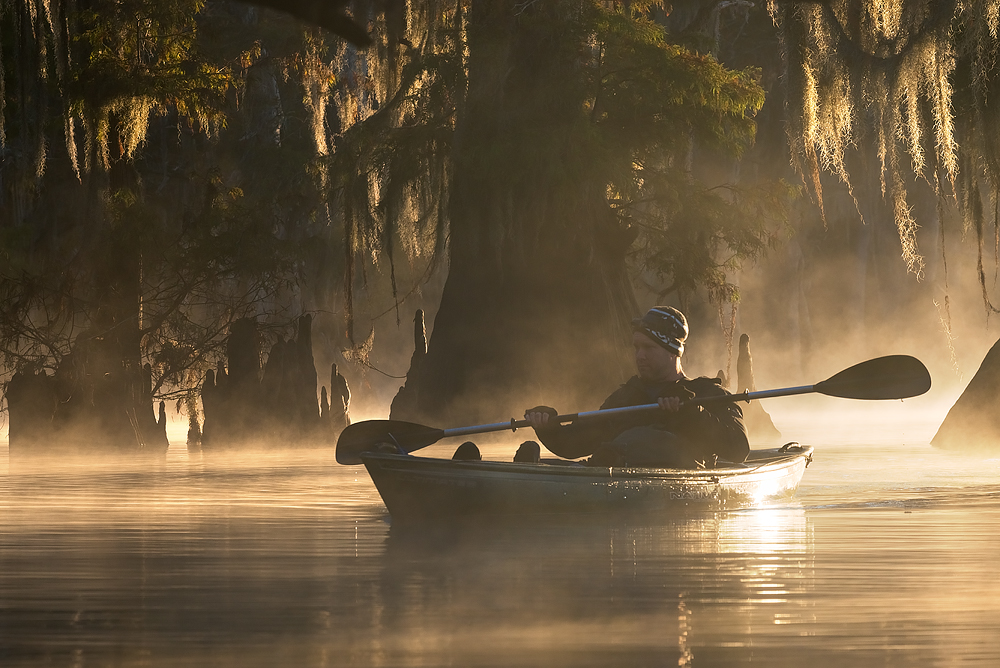 "...intimate and epic..."
"Amazing how you find such gorgeous and untouched scenes such as these..."
"... your photos display the unique and beautiful colorscape of this region."